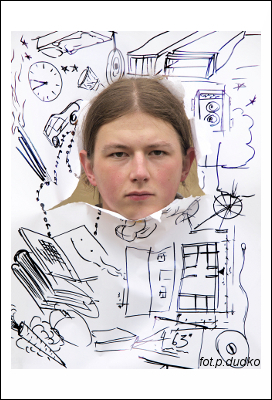 YOU HAVE TIME UNTIL 30 JUNE
We would remind you, that the deadline of sending application forms for attendance at FAMA International Artistic Campus is coming soon. We invite artists like musicians, vocalists, actors, photographers, filmmakers, dancers, cabarets, theatres, writers, art critics, radio operators, cultural animators and other people interested in organisation of artistic events. We remind you as well about Neptun's Trident Contest for the best interdisciplinary project of the Festival.

Artists/projects admitted to FAMA festival will be invited to participate in artistic workshops, where they will have the opportunity to perfect their skills under the supervision of renowned professionals. They will also have a chance to present their original works, contribute to premiere projects and compete for prizes. Attendance at the Festival is for free. We will provide you as well an accommodation and lunch.

Before you start to pack yourself, send us your application form!
---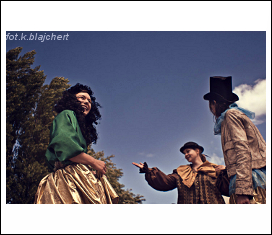 PHOTO-FAIRYTALES
We encourage You to send application and to participate in two kinds of workshops: Photography and Literature during FAMA Festival in Świnoujście.
The Literature Group, leaded by Michał Zabłocki will write fairy tales for children. Meanwhile the Photo Group, leaded by Tomek Sikora, will take of pictures, which will be inspired by these fables. Effects of this cooperation will be a children book with fairytales, and a calendar. We will give it later on for free to children's hospitals and hospices.
The aim of project: learning, how to work in group, in set task and improving of imagination and creativity.
Participation in Workshops and all festival events are free of charge. The organizer provides the Participants with dinner, technical supplies and accommodation.
The completed application form should be mailed to the organization office, to the following address e-mail: Adres poczty elektronicznej jest chroniony przed robotami spamującymi. W przeglądarce musi być włączona obsługa JavaScript, żeby go zobaczyć. . 30.06.2011 is the deadline for all applications!
LEADERS OF GROUPS
Tomek Sikora - outstanding photographer, artist, creator of social and advertising campaigns for agencies from whole the world, author of photographic illustrations, posters, creator of Homeless Gallery which promotes independent photography in many countries, leader of workshops in photography at the Victorian College of the Arts and at various photographic colleges in Warsaw.
Michał Zabłocki - poet, author of song lyrics, director. Supported with Piwnica pod Baranami, Grzegorz Turnau, Anna Szałapak, Beata Rybotycka, Czesław Mozil. Wrote lyrics to Cichosza, Naprawdę nie dzieje się nic, Bracka, Między ciszą a ciszą, Maszyna do świerkania.
---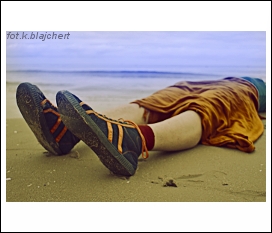 We have just started preparing the next edition of FAMA: the international, interdisciplinary festival open to any form of creative activity.
FAMA stands for: presenting the young artists, realizing premiere projects, holding a cycle of artistic workshops, presenting stars, awarding the best participants.
FAMA is two weeks of holidays at the seaside, everyday rehearsals and over 100 artistic presentations.
It is the artistic underground movement that takes control over Świnoujście. We have had the performances by young artists who are now beginning to shape their professional careers. FAMA participants represent the most talented, intelligent, uncompromising and bright young people who are seriously thinking about developing their artistic careers.
We heartily encourage You to get acquainted with the Festival's offer and Regulations and to send your applications now!
---